"I like my money, when its hanging in my closet"-Sex And The City
If the quote reeked of desire, then Indians felt desire correction towards the fag end of 2016.
"Its time to smell the money, over" -The Bank Job
2016 will always go down as a start year for desire correction in history. First it was valuation corrections now its market corrections.
India, today has Rs. 14000 lac crores to demonetize with the once strong denominations to a fancy piece of paper. That's a hell a lot of cash for a nation with a population of 1.27+ billion and only 3% rich and super rich. People are now holding on to their change like a premium clutch.
"Show me the money"- Jerry Maguire
The $3 billion nuptial industry has definitely taken the whip with the current affairs. The nuptial season has just been declared open. Whether we have the bank rolls or not, a wedding is not permitted to be a simple affair but an indulgance. We indulge not just with a dash of grandeur, but dollops of it.
The clothing is a start to excavation, excavation into the purse or wallet. The clothing later could either be stored as heirloom, donated or we look at processes of selling or even renting out. New found ideas to optimise the wears have started a parallel fashion industry.
What makes wedding wear expensive? It's the workmanship, craftsmanship, materials and the bespoke styling.
"You think I want money, no I want my morning back"-Changing Lanes 
Clutter brings along emotional toll so lets learn how to optimise our wears.
Bridal wear designers say that, many of their customers are faced with a catch 22 situation, when it comes to their bridal wears after their special day. So designers now work on a trendy perspective and fresh looks to optimise their wears for different occasions.
Lets see how bridal wear could be optimised.
"This is how we do it"-www.aceInfiniti.club
We are going to take wears from different nuptials and transform them into versatile wears. We are also going to mix and match with different other pieces of clothing to make outfits for different other occasions.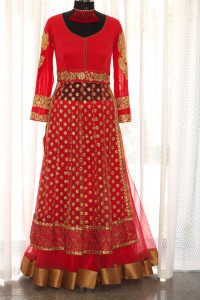 1. The above was previously a saree* used for a Vivaah. The saree* was later cut and made into separate outfits. The blouse has been used as a choli* with the incorporation of the net pallu* from the saree* an extension was created to give the layered look. The tassels which aligned the border of the saree* were taken and used to create a neck piece and ear pieces, blending well into the colour scheme of the outfit.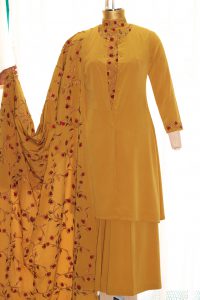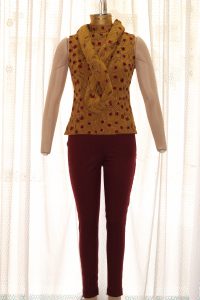 2.  The second garment was used for the Nikaah. The outfit is rich with DORI work and other hand embroidery. The outfit contains an inner bodice, palazzo–pants*, outer jacket and a dupatta*. This outfit was made to be used as separate pieces as indo-western wears, smart casuals or purely ethnic wear.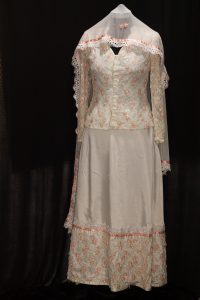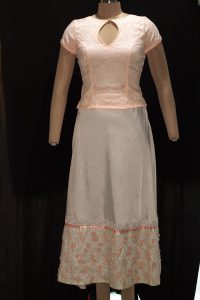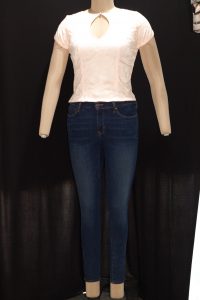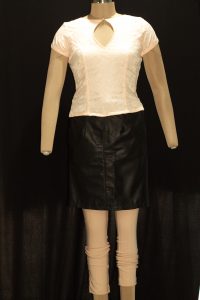 3. The third outfit was a western wedding gown. The outfit was later split into separate pieces, a skirt, a top and a veil. The skirt could be worn separately to match any contrasting top. The top could be worn separately with jeans, trousers, and skirts. The veil was later used as a dupatta* and teamed with the according outfit. The skirt could also be used as a lehanga* choli*.
"Every thing you imagine is real"- Pablo Picasso
Some more ways to optimise.
1. Realign into a cocktail dress.
2. Dye the dress into a more versatile colour.
3. Use as a sentimental wall hanging in a frame along with a collage of pictures.
4. Take bits of the dress and embed them into a pendent.
5. Use some of the lace in the wedding photo album.
6. Transform that dress into lingerie. Flabbergasted?! But    true, it is an achievable feat if the dress is adorned with laces, satin or other soft fabric. It could be used for that special occasion maybe your first anniversary, or even that jubilee year (you would want to check the fit though)
Appendix:
1. Saree – A garment consisting of a length of cotton or silk draped around the body.
2. Choli – A short-sleeved blouse or bodice, often one exposing part of the midriff, worn by women in India
3. Pallu – The loose end of a saree that's worn over the head and shoulder
4. Palazzo pants – A type of loose-fitting wide-legged women's trousers
5. Dupatta – Is a long, multi-purpose scarf that is essential to many South  Asian women's suits that match the woman's garments.
6. Lehengas – A form of skirt from the Indian subcontinent which is long, embroidered and pleated
PC. Ravidas